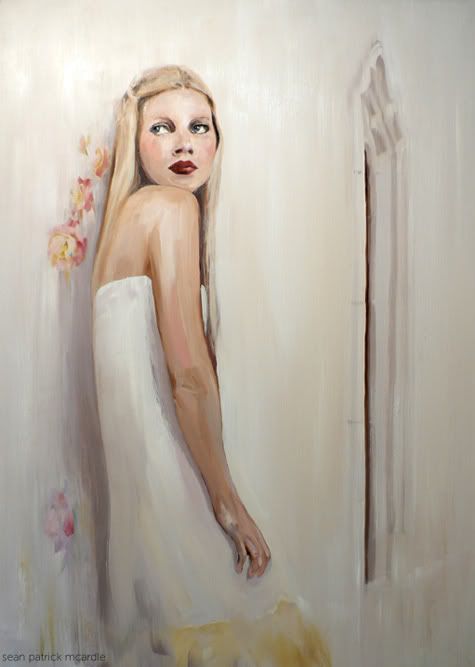 This painting embodies many of my passions, and I appreciate the opportunity to share it with you. I also want to say Happy 10th Anniversary to my model, muse and wife Melissa who has embraced our Gypsy life of hard work with well balanced reverie.
At her encouragement, I started a blog and website to share my passion for painting and drawing. My blog Atelier d'artiste (artist studio), showcases my interest in a painting style historically influenced by artists in the Atelier education system in Paris in the mid-late 1800s. They in turn where influenced by technical achievements of 17th Century Spanish painting where bold, gestural application of paint was born. In the Ateliers in Paris, artists blended this influence with the rigid traditions of Academic Realism to create a new form of Expressive Realism that was broad, painterly and dramatic.
These artists created the bridge from Academic Realism to Impressionsm which came later. I like the view from this bridge, and I hope you will join me on my painting journey.