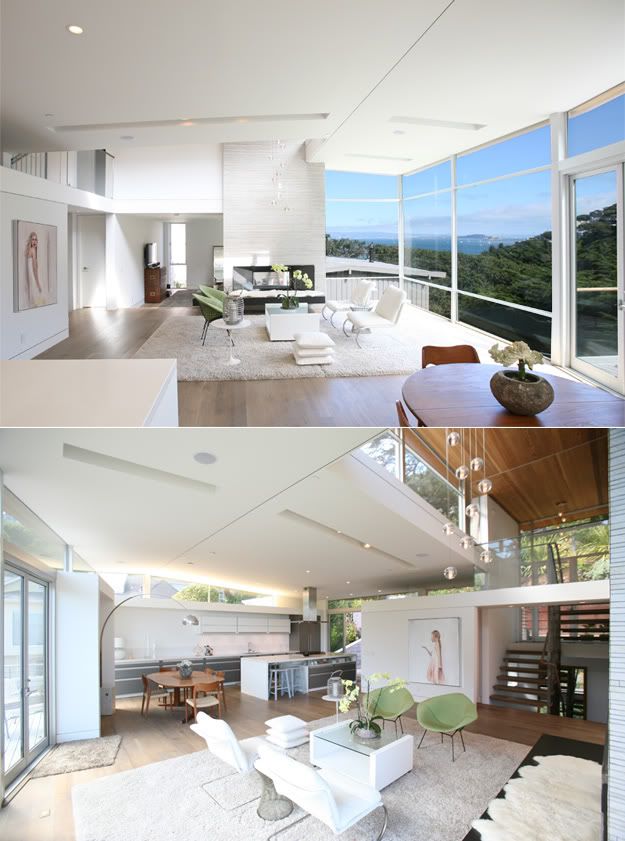 I believe beautiful art deserves to be displayed in aesthetically pleasing environments just as masterfully designed spaces deserve the presence of exquisite works of art. Art + Architecture go hand in hand, two forms of artistic expression culminating from a creative source through extraordinary execution.
Currently, my beloved is showing his fine art in a private home in Sausalito. This newly built residence offers light filled spaces composed of glass, steel, stone, concrete and wood creating a unique environment for art. There will be a reception celebrating the unique pairing of these two elements.
Obviously, I'm beyond proud of Sean and this one-man-show.