Wednesday, December 23, 2009
Tuesday, December 8, 2009
I'll be daydreaming over

here

today ....

Please come and join me.



[images via ochs design]
Tuesday, December 1, 2009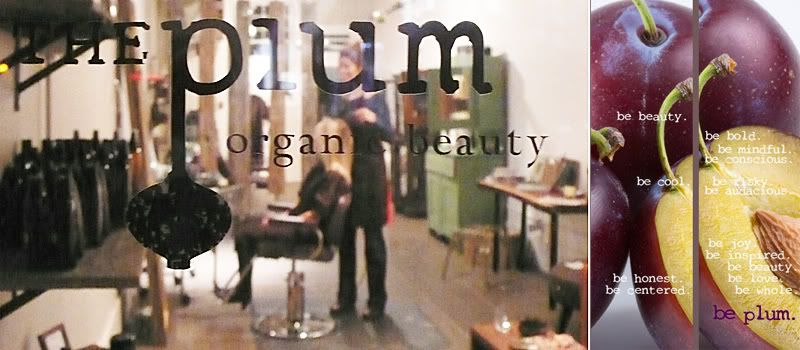 Ladies (and gentlemen), we all know the importance of finding the ultimate hair stylist/colorist; you know, the one person who can turn those locks into fabulousness! I've been quite lucky for many years to have come across talented colorists, but my luck hit the jackpot of gold when I discovered Danica, the genius and hip goddess behind
The Plum Organic Beauty
, a fully holistic beauty environment. She works with organic hair color, free of toxins and ammonia, along with organic shampoos, styling products and even organic and bamboo towels in an effort to respect the health of each individual.

Truly, Danica is above and beyond any one else I have ever met in this industry - she fills her very chic space [which includes vintage furniture, reclaimed barn-wood beams as room dividers, and low-VOC paints] with her contagious joy for life and passion for offering healthy, earth-friendly beauty to her clients. Her philosophy sums the Plum up perfectly: a holistic living salon where your truest beauty is encouraged from within and treated organically from without.
I left the Plum feeling incredible! My hair is happy with its vibrant hues of golden bliss, and I am so thankful to Danica for raising the bar even higher when it comes to pure organic living. She definitely rocked my world with her plum pretty style!


****And in keeping with the organic theme, don't forget to enter the Ilha Organics giveaway here.****