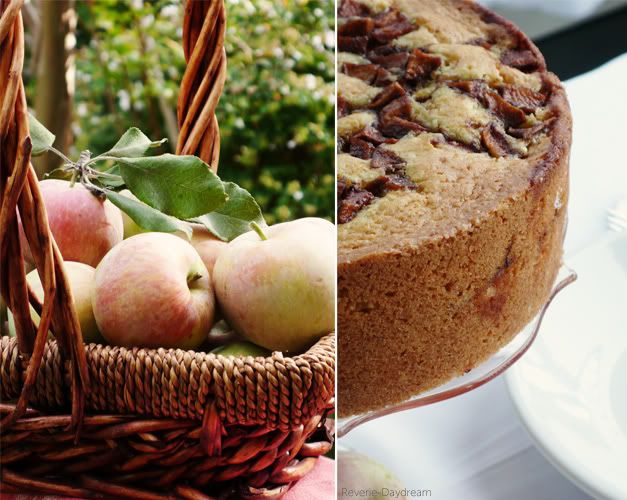 There is something really special about apple season and all the delicious local varietals offered for the picking! During this time of year, my baskets are always filled with this adored fruit, and baking seems to outweigh all other forms of culinary experiences. There are favorites such as the Apple Jack Cake with Caramel Cream Cheese Icing, Apple Streusel Bread, and Raw Apple Cake, yet I always like to indulge in something new and this year's recipe proudly joins the must-bake annually ranks.
7 Small Apples (peeled, cored, and chopped)
1 1/2 Tablespoons Cinnamon
6 Tablespoons Brown Sugar
2 3/4 cups all-purpose flour
Preheat oven to 350 degrees. Butter/Grease a tube pan.
Toss apples with cinnamon and sugar, set aside.
Sift together flour, baking powder and salt into a large bowl.
In a separate bowl, mix together oil, orange juice, sugar and vanilla.
Add the wet ingredients (slowly) into the dry ingredients, mix well.
Add eggs, one at a time, mixing well after each addition.
Pour half of batter into prepared pan followed by half of apple mixture over it.
Pour remaining batter over the apples and place the other half of apples on top.
Bake for approx. 1 1/2 hours, or until toothpick comes out clean.
[Reverie-Daydream Images]