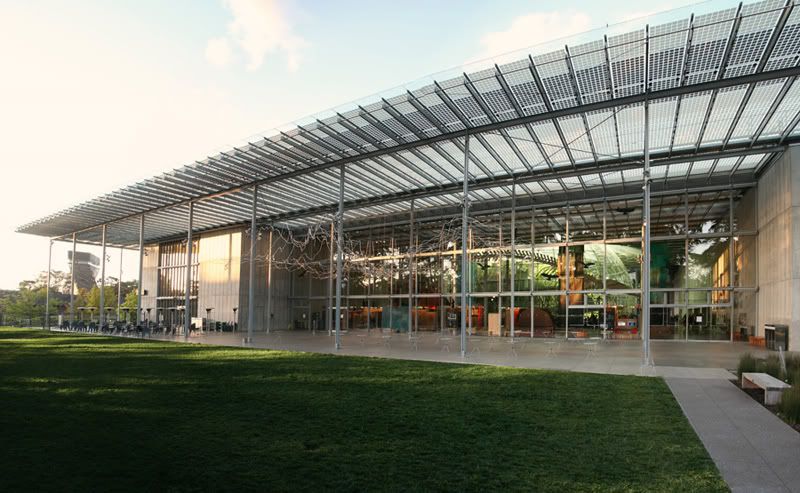 The California Academy of Sciences

is one of our favorite places to visit, and it makes me beam with pride knowing it is the largest public Platinum-rated building in the world, and also the world's greenest museum. The Academy's sustainability extends to all facets of the facility - from the bike racks and rechargeable vehicle stations outside the building to the radiant sub-floor heating inside the building to the energy-generating solar panels on top of the building! Not only is this a place to learn about science, natural history and species from all over the world, but we can also absorb a few lessons about living more efficiently and eco-friendly.
We spend hours within these 'green' walls ~ moving from the planetarium to the aquarium, through the 4-story rainforest, pausing for penguin feedings, and getting lost in time as we stroll through the natural history exhibits. Our minds race, our hearts pound, and our yearning for learning increases more and more. The Academy is addictive, and their mission ~ to explore, explain and protect the natural world is one I believe we should all adopt.
[Image by
Reverie-Daydream
]