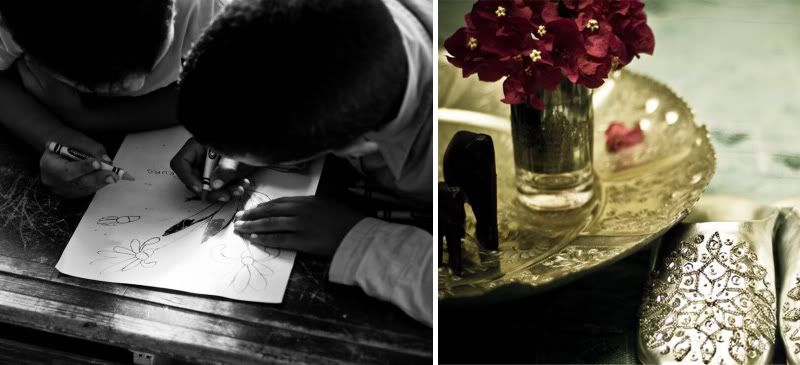 Education is something I am very passionate about and believe everyone deserves the chance to learn. Empowerment comes from feeding your mind with knowledge, and this is something that no one can ever take from you. In this great big world, there are children who are not given the opportunity to learn, and if they are, the conditions of their school is less than worthy.
Recently, I discovered the
Traveling Mama blog
. It is authored by Tina, who lives in Morocco with her beautiful family. She is very creative, and along with her talented photographer husband,
Jack
, they have opened up an
Etsy shop
. This may sound like many other great stories you have heard before in regards to artists, etsy, and travel, but this one is different. You see, Tina and Jack (and their Traveling Tribe), are donating 100% of their Etsy profits to go towards purchasing paint, books, art supplies and more for a school in Morocco. You can read more about this amazing 'tale of a school'
here
and
here
. They are using their artistic talents to make a difference in this world and to give others a chance to learn. I am humbled by their goodness and gracious hearts.

"Education is the most powerful weapon which you can use to change the world."