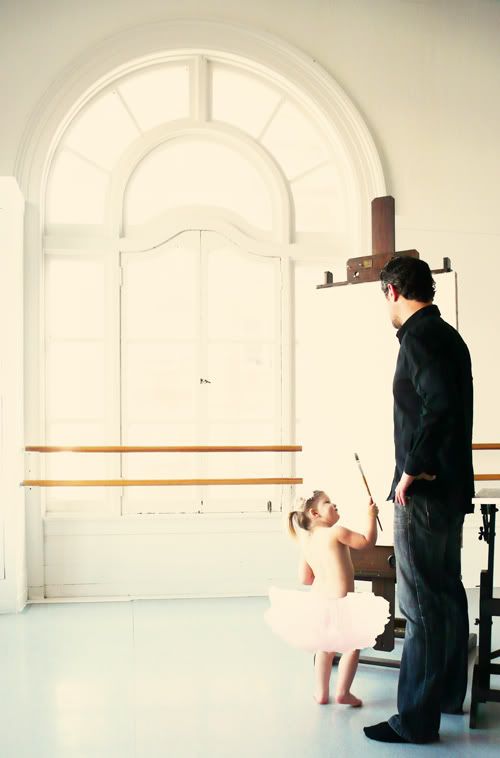 I was given the blessed gift of your eyes,
To see this world around me,
My hope is that I will learn through you
The appreciation of all there is to see.
Will you teach me to see all the colors
In the world from an artist's point of view?
And when I travel the world with you,
Will we share the joy of everything so beautiful and new?
Will you help me to understand and
Appreciate the differences among human kind?
Most importantly, will you please
Teach me to have a very open-mind?
As I take my journey along life's path,
I hope you are beside me each step of the way,
To show me how to love, listen,
Dance, paint, laugh, and appreciate every day.
I look forward to the many times you will
And show me all there is to see
Of foreign cities, seas, and land.
Because looking at the world
Must be this little girl's

Je t'aime,