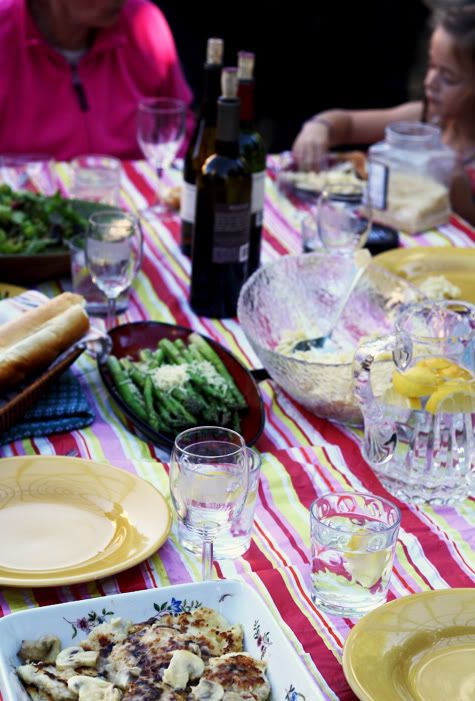 Growing up I was blessed to have parents who loved to cook. My love for food started with meals with my family. I love the stories that a good meal can evoke. Our meals were simple, fresh, and always filled with laughter. Early mornings always included a hot breakfast made by my dad ... french toast, waffles with strawberries, chocolate chip pancakes, omelets, and fresh orange juice ... my dad had a love for making meals for his kids. My mom would always make dinners, because instead of going out we never missed the opportunity to eat in. One of my favorite meals was my mom's homemade pasta with her famous spaghetti sauce.
Summers included trips to the farm to pick ripe tomatoes, and as a treat we would fill bags with nectarines and peaches that would barely make it home. I can still remember the day I tasted a fried green tomato ... I was eight. The one thing I could count on growing up was our family meals. My siblings and I counted on the time we spent around the table to banter, laugh, poke fun, rejoice, and celebrate family while we ate together.
So, my wish for everyone is to take the time to have a meal with someone you love. Food tastes so much better when you eat it slowly, thoughtfully, and share it with others.
Caroline is one of those lovely souls gifted with a bubbly personality that you just want to bottle up! She is a foodie and appreciates the simple things in life, so obviously, we understand each other well. Her blog, Coeur de La, is filled with her great photography, delicious recipes, foodie adventures, and happy little daily tidbits that just bring a huge smile to your face.


[image by Coeur de La]