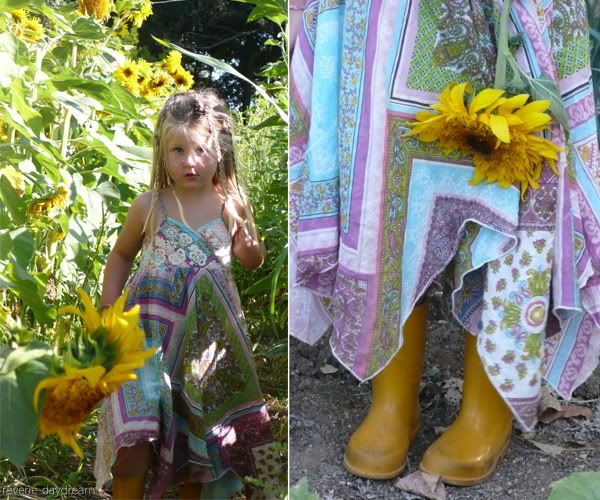 Well, almost. She does still kinda go a little cookoo bananas when she gets too dirty, but for the most part, she likes to roll in the sand, dig her hands and feet deep into the dirt, and learn everything possible about the creepy crawling creatures in the garden.
She and I was a bit sad to bid farewell to Summer, but we are okay with it now. As soon as the cool nip cut the air, I immediately switched from green tea to chai tea, and she started pointing out pumpkins instead of pools. My friends, this is the open-arm signal for Autumn. Bring on the OktoberFests, the pumpkin patches, and the harvest baskets full of bounty!
Seasons are a good time for change, and my girl and I are ready to indulge in some new territory together.
[Reverie-Daydream Images]