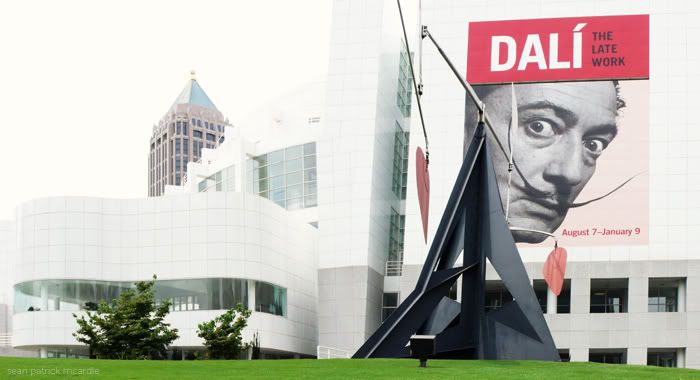 No matter where we travel, McDreamy and I always check the local art museum schedules to see what exhibit is currently on display, so you can just paint your own image of how excited we both were when we discovered

Salvador Dalí's late works would be on display at the High Museum of Art.
It goes without question that this incredibly talented man was a pure genius! My mind is still trying to process the surreal 'worlds' I gazed upon for as long as I possibly could, and actually, my brain hurts from just trying to fathom the overall brilliance of Dalí. Yes, my friends, this 'brain pain' equates to a great exhibit of one of the world's brightest individuals.
Thank you High Museum for adding such a bonus to our Georgia visit ~
[image by

Reverie-Daydream

]