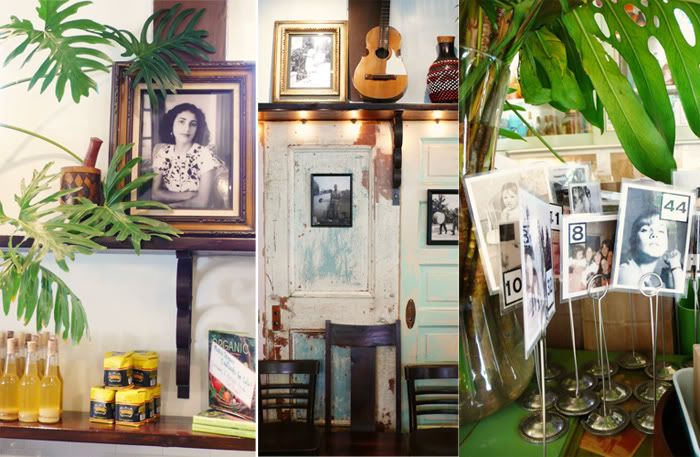 Okay my lovely peeps, it's confession time ~ the Reverie trio is completely addicted to Sol Food! I can't get enough of their lemon-garlic dressing and café helados, the crumb is all about the oregano and garlic marinated free range chicken, and McDreamy is head-over-heels for the atmosphere and its I-don't-feel-like-I'm-in-Northern California-vibe!
Sol Hernandez began serving her delicious dishes at the local farmer's market, and she was an instant hit. After a few years, she opened up a cool little restaurant in San Rafael. Sol has a very dedicated clientele thanks to her incredibly delectable cuisine (which also is sustainable, local, and organic), so it wasn't long before location numero dos opened its doors. Both restaurants look and feel like Puerto Rico: colorful shutters and chairs, green plantains holding down stacks of napkins, and lively Latin music adding a hint of happy energy in most everyone who enters through the doors.
If only I could box it up and send each of you a taste of this Puerto Rican perfection ~ it's that good!
[Reverie-Daydream Images]