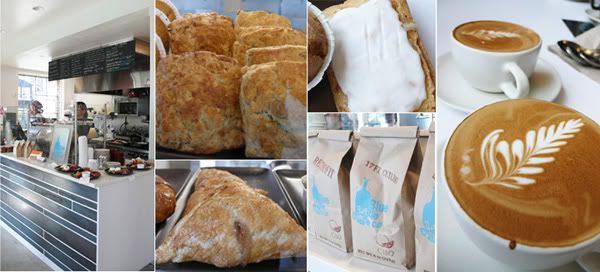 Cafés are very dear to my heart. Despite the fact that there are millions all over the world, including the 5 within walking distance from our home, we all have one or two cafés we like to 'call our own'. Each one is different in their own special way, but when you find the one that speaks to you and makes you feel at home, you find a delightful comfort in knowing the search is over. For me, this discovery is one of life's sweet little treasures.

We found 'our café' at Cibo. It is an extension of my own kitchen, our dining table, and our living room. It is where we gather with close friends every Sunday morning at the same time without question. It is where the friendly and happy owners and baristas greet us with warm smiles and know us by name. A place we admire for using local, sustainable and organic ingredients in every thing they offer (even the incredible made-with-love pop-tarts!). And they serve Blue Bottle coffee - hands down the best coffee ever!

So tell me....where do you go for café bliss?



[Reverie-Daydream Images]