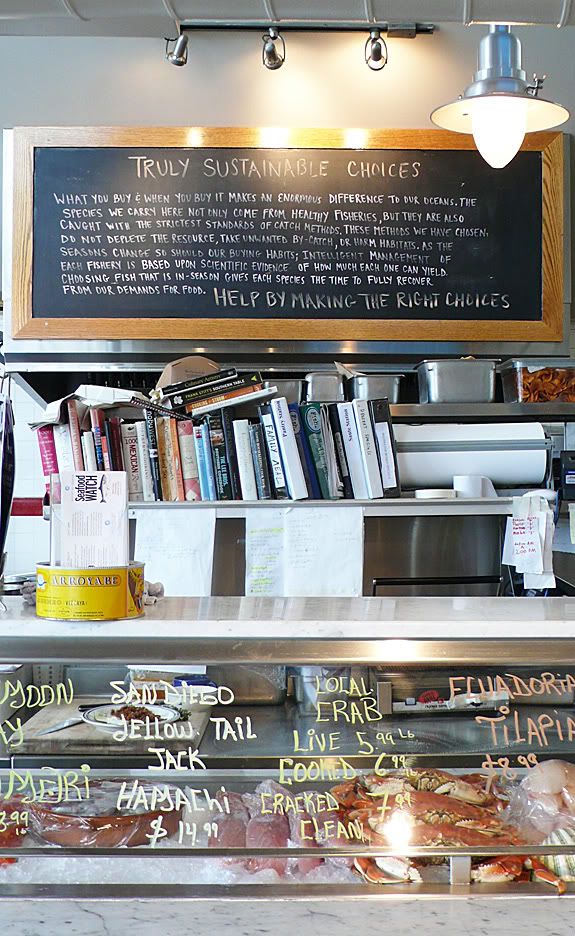 Being a conscious consumer matters. It matters a WHOLE lot! We are fortunate enough to live in an area that takes sustainable, local,

eco

-conscious living to an important level of awareness, and my hope is that this awareness continues to spread like wildfire across the continents.

Food is an essential element in all of our lives, yet we must make a valiant effort of mindful consumption. Our existence, as well as millions of other species, on Earth relies upon it.

One of our favorite local restaurants is
FISH
. Not only is the food off-the-charts incredible (best tuna melt sandwich ever, warm the cockles of your heart chowders, and the most amazing fish and chips to touch a plate), but their commitment to the ocean and its inhabitants speaks volumes. It matters to them where the fish comes from and how and when they are caught.
The words written upon the chalkboard in this restaurant should become the adopted slogan for each and every one of us. Conscious sustainable living taken to a whole new level!



[Reverie-Daydream Images]