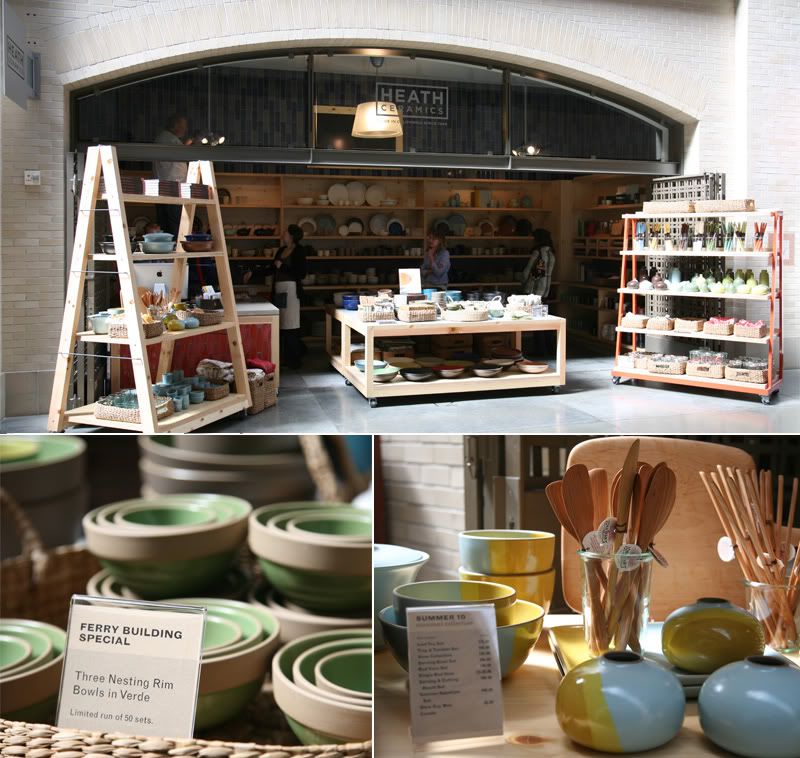 As if the San Francisco
Ferry Building
couldn't get any better ~ now
Heath Ceramics
has opened a new location within the beautiful walls of this historic marketplace.

Most likely, Heath Ceramics creations, with their signature style, doesn't need an introduction. Each piece is still made in their original factory in Sausalito, California and crafted in the same manner as it has been for the past 55 years.

This design driven, small-scale, family owned Bay Area company is a perfect fit with the Ferry Building's unique mix of artisanal, local retailers and restaurants ~ the ideal gathering of Northern California's best of the best.



[Reverie-Daydream Images]