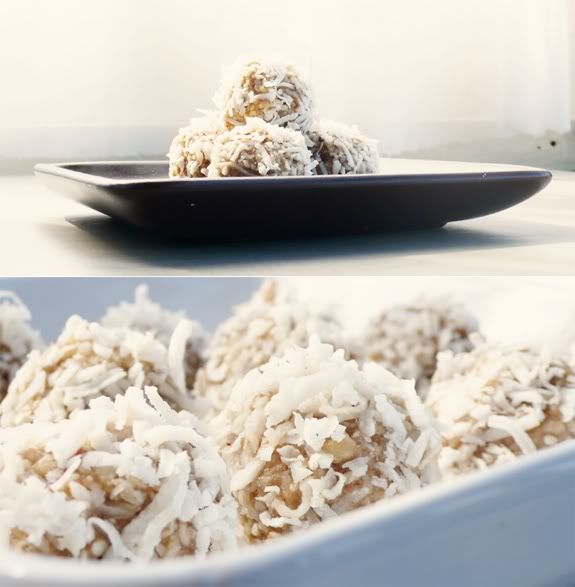 I'm always looking for healthy snack foods, and these delicious 'power balls' are filled with nutrient rich ingredients to give anyone a perky little boost anytime of the day! And they are REALLY easy to make.
Well-Rounded Treats
1 cup chopped pitted dates
1 cup raw walnuts (or almonds)
2 teaspoons freshly grated lemon zest
1/2 cup unsweetened dried coconut flakes
Place dates, walnuts, sesame seeds, lemon juice and zest in a food processor. Pulse and blend until completely mixed. The mixture will be slightly sticky.
With dampened hands, roll tablespoons of the mixture into balls. Roll in coconut and chill until ready to serve.
[Reverie-Daydream Images]