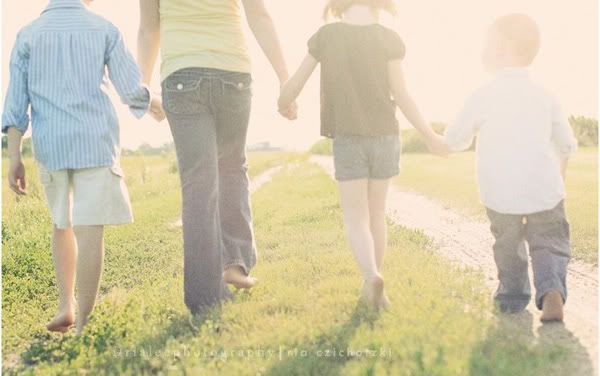 Wishful thinking seems to be something I'm quite good at; in addition, but not limited to, longing, and desirous day dreaming. Always giving due diligence to leave out the step-child of the meaning, crippling 'covet'. The greatest of wishful thinking is the variety that I least expect. It's a sudden feeling or memory that rushes into your mind like a jolt of lightning. It's a good thing, and quite honestly, can knock you off your feet. Those precious recollections can make you laugh, and make you cry. Crying I have no objection to, unless I'm wandering about Target and I've looked as though I've checked my sanity in at those sliding glass doors.
The other day I was overcome with the overwhelming feeling of what it was like to feel (really feel) a hug by one of my children when they were of a young age. A 'hug' that expressed that you the parent, mattered more than anyone else in the world. Their small fingers grasped you tightly and the hug was with all their strength; most often followed by a sincere, as only as child can be, "I love you mommy". You were among a limited selection of 'things' that were the center of their tiny universe. I hadn't thought of those hugs for a long time for it's not that I don't receive a genuine embrace from my faithful four from time to time. But we'd all agree, the hugs of a wee child are on a whole unique level.
My story is this - from the birth of my first child to when the last left for college, there was a span of 30 years. Believe me, when I was taking away car keys, scraping peanut butter from the high chair tray, or conducting a Spanish inquisition as to where a coat was, I can assure you that I did not dream of reliving such episodes.
These snippets of recall are the parts of our lives that equal the whole. When each precious moment occurs, and before it quickly slips into a memory, if only we had the ability to slow them down to a snail's pace, recording each movement, and savoring each second. What we do not know when we're in our 20's, 30's, even 40's, that those times with which we often over-look, take for granted, and quite honestly, drive us mad, we later miss, cherish and want to recreate, especially for a moment of wishful thinking.
Deb of the cleverly written and fun blog, Dumbwit teller, has shared a wish so important to me ~ especially at this very special time in my life where I do not want to miss one second of my crumb's life. As I told Deb, her four children are lucky to have her as their mother. She believes in living life with grace, style, and humor...and she definitely does this with a witty flair!