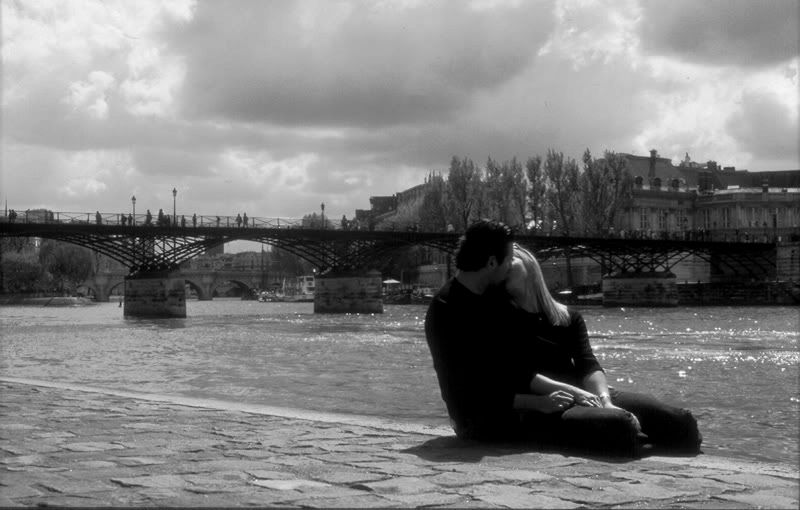 A few months ago, I came across the delightful blog,

Rockstar Diaries

, and this 'madly-in-love' daily journal of Naomi and Josh has me hooked! In fact, Naomi started this fun feature

"10 things that make you terribly happy"

as a wonderful reminder to celebrate happiness and the little things in life. Of course, she got me thinking, (and I love lists), so I thought it would be fun to share! Hopefully, you will do the same....what makes you terribly happy?
10 things that make me terribly happy:
1. fresh strawberries on top of heart-shaped waffles
2. kissing the man of my dreams along the banks of the Seine (or kissing him anytime for that matter!)
3. the sound of champagne being opened
4. the belly-laugh giggles from my adorable baby girl
5. fresh cut grass underneath my bare feet
6. sound of rain drops on a tin roof
7. receiving a hand-written letter from a friend
8. my pug's sweet little gurgling/snoring sounds through the night
9. cafes in European squares
10. crickets and fireflies on a hot summer night



[photo of "two terribly happy people" in Paris taken by us]