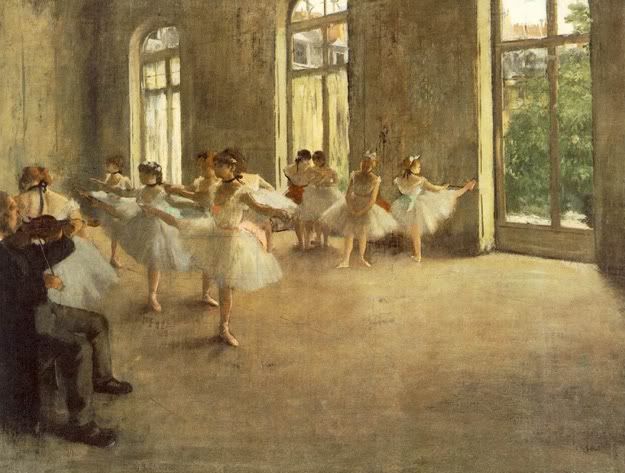 Do you ever have those days that feel like a dress rehearsal for something big? Hours spent in earnest preparing for the 'show', moments of anxiety, sleepless nights, and a bevy of creative thoughts crashing into one another waiting for that moment of sheer brilliance to shine and allow the 'curtain' to rise for the first act of what will inevitably set the tone for one of your life's greatest plays.
Lately, there has been an inspirational 'storm' brewing within, and I'm working through all the stuff that tends to block the flow of piecing all the 'characters' together. Multiple pirouettes of ideas dancing in my mind will hopefully unite in synchronized beauty allowing for a star to be born.
Perhaps our thoughts are always in the midst of a rehearsal ~ continuously warming up to keep our creative juices flowing, pushing us to be our very best, driving us beyond those set limits, and inspiring us to achieve standing ovation performances.
Either way, I tend to enjoy dress rehearsals and live performances, don't you?