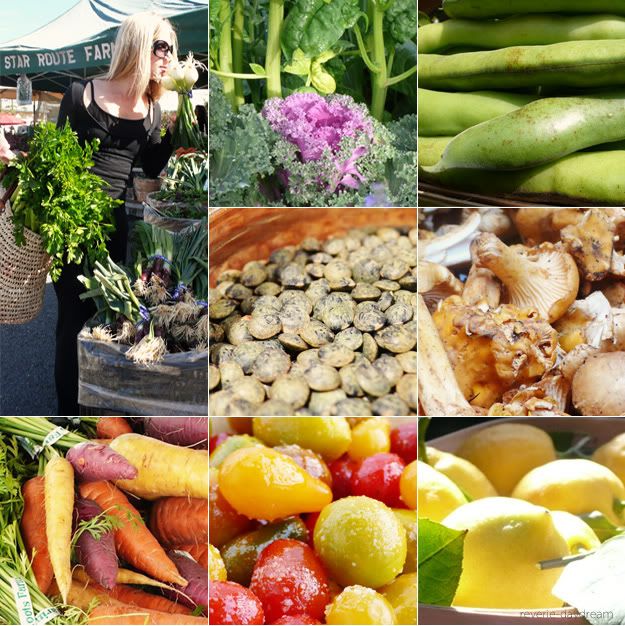 If I had one wish, it would be for everyone on this planet to have access to affordable and fresh organic food. Around every corner, there would be communal gardens offering seasonal goodness and local farmers sharing the fruits of their labors with one and all.
Healthy food, food which is the gift of the Earth, is so incredibly important to me. My entire life revolves around it, for I am a firm believer in you are what you eat. As the old adage states, "an apple a day, keeps the doctor away" is a simple truth. What we put into our bodies equates to our overall health ~ Eat Good, Feel Good.
Whenever I leave my 'bubble' of Northern California, I immediately begin to worry about where I will find the food which my family and I are used to eating. This should not be a worry. It is not fair to be considered 'high maintenance' because I expect local, seasonal food wherever I go. What happened to the history of planting, growing, and eating food from a local garden? Why has genetically engineered corn become the base for most everything in a typical diet?
Perhaps I'm naive, but I truly believe if every person on this Earth had access to the edible greatness which comes from unaltered soils, then hunger, disease, healthcare, the environment and more would be impacted in a positive way.
Wishful thinking of a healthier, happier world is something I do not plan to stop. Anything is possible if we set our minds to it, take action towards change, and support the efforts of those who are making a difference. One life, one body, one chance ~ we are all worth it.
**This post is the first of a new series, Wishful Thinking. Each Wednesday, an admired blogger will share their thoughtful wishes. There are no boundaries. The platform is open to all things great and small, and I anticipate Wednesdays will be quite wonderful around here.