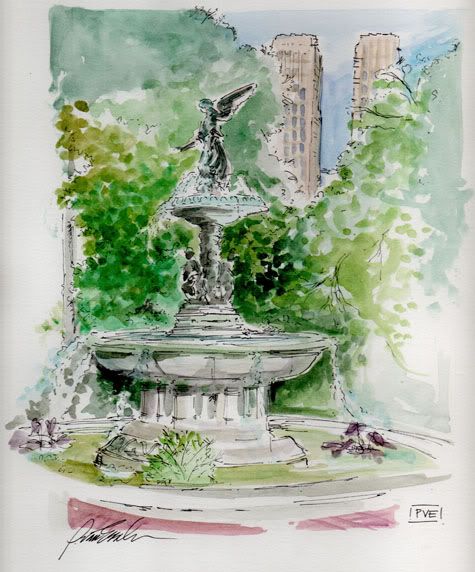 I painted this work of art in Central Park, it is of "Bethesda Fountain". Fountains have always played a key role in my life long list of wishes. I have a photo of myself standing in front of the Trevi Fountains...pregnant with twins. My wish was for healthy babies, and now those babies are 18 and soon will be off to college in the Fall. Now, my wishes for my boys are that their life paths will be filled with higher learning, friendship, hard work and love.
Wishes help us to keep the positive energy flowing and what a better way than that of a fountain to symbolize the flow.
Patricia of PVE Design is a talented artist with a flair for finding beauty in everything. She lives a healthy life, follows her passions and raises incredibly athletic and intelligent offspring. There are no doubts that when she makes a wish, it certainly comes true.